Regular price
Rs 65.00 SCR
Regular price
Rs 150.00 SCR
Sale price
Rs 65.00 SCR
Unit price
per
Sale
Sold out
Medium Dark Roast
Full bodies flavour with fruity notes and a smooth finish and a smooth finish.
Why drink regular coffee, when you can drink our Powerful Coffee? Each cup of our Cardio Support Coffee is infused with plant-based superfoods, including Enzyme, Milk Powder and Minerals. This blend is crafted to help support good heart health and provide your daily dose of probiotics for digestive and immune health. Take the time to enjoy a great-tasting cup of coffee with a little something extra.
Get the Weight Loss Results You Want!
Our exceptional blend of green coffee and natural herbal extracts preserves the essential health benefits of unroasted green coffee beans, while also providing the balance of rich coffee flavour and the convenience of an instant coffee. Our Slim Coffee has shown that it is a pure, natural, healthy and safe slimming drink that results in amazing weight loss.
Maximize Your Weight Loss Results!
With sensible eating habits and an exercise plan, our Slim Green Coffee can ignite a powerful weight-loss journey. Customers have experienced significant weight-loss results in as little as 14 days.
Patented Formula for Maximum Results!
Our proprietary formula and methods infused powerful nutrients into a cup of coffee. Our patent pending formula has an incredible caloric input, inhibiting fat production, while increasing metabolism.
Consequently, you get the convenience of a delicious instant cup of coffee as well as the weight loss and daily health benefits you deserve.
Key Features
Increase Energy
Controls Appetite
Ignites Metabolism
Support Healthy BMI
All-Natural Blend of Ingredients
Strengthens the Immune System
Key Target
Those who seek effective weight loss and nutritional supplement options to improve overall health.
Nutritional Facts
Serving Size: 1 Cup (10g)
Calories                    45
Ingredients: Organic Coffee Powder, Mixed Fruit and Vegetable Enzyme, Organic Milk Powder
Share
View full details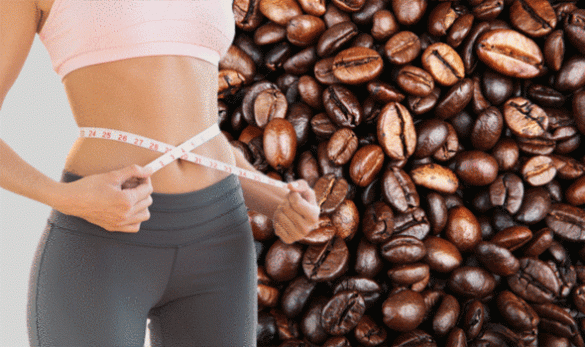 Endless work...
We relentlessly build astonishing products with amazing ingredients at honest prices allowing everyone in the world to enjoy a better life.
Our Logo
The brand name Mahe Bleu was inspired by Mahé Island and Seychelles' infinite sky and ocean. Our graphic logo Coco-de-Mer which was originated in the Seychelles. "M" on the top stands for "Mahé sland", "B" below stands for "Bleu".