Regular price
Rs 125.00 SCR
Regular price
Sale price
Rs 125.00 SCR
Unit price
per
Sale
Sold out
Be the person your dog knows you are! You buy 3 bottles; we donate 1 bottle to a shelter.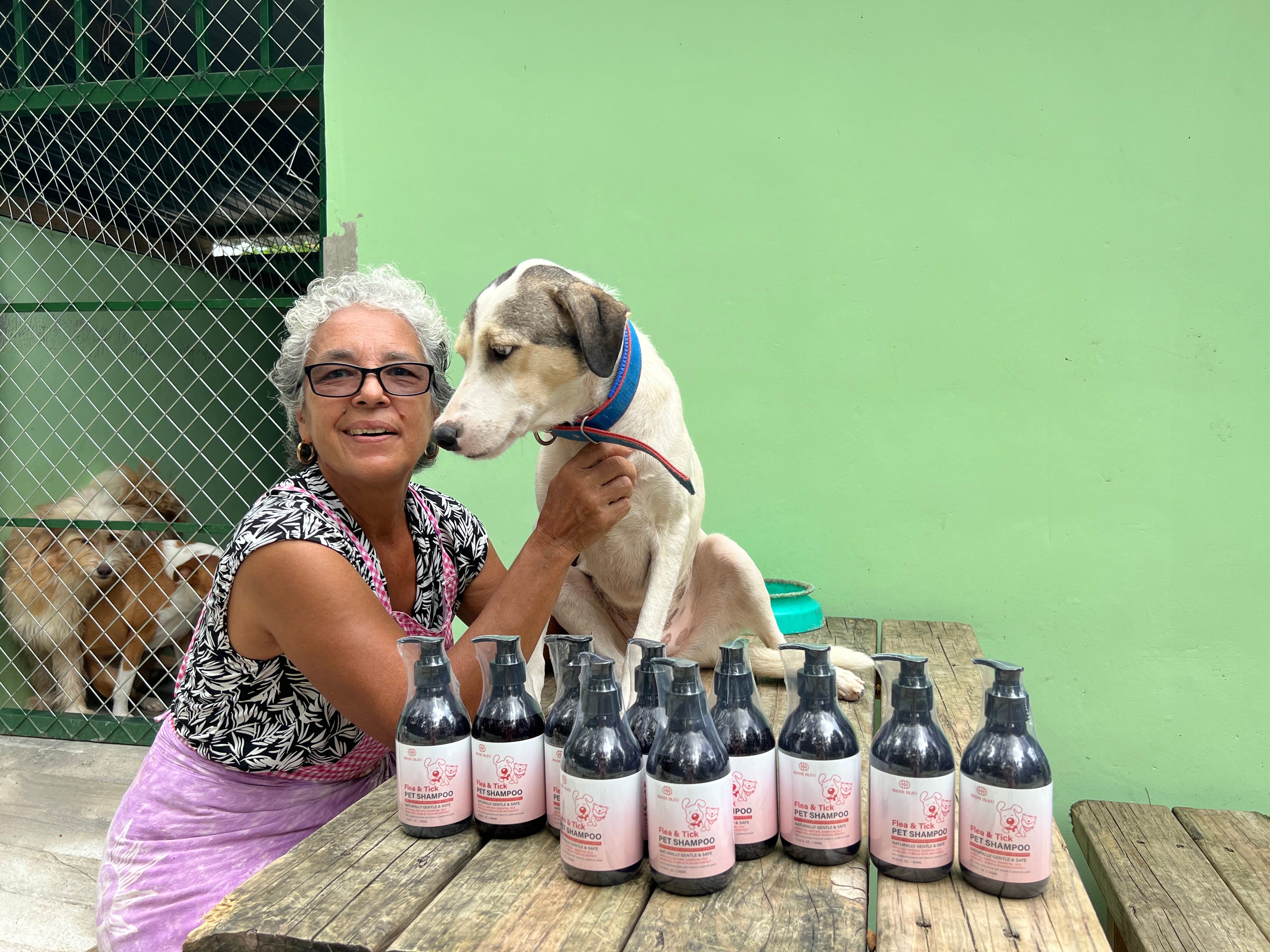 FOR USE ON CATS AND DOGS OVER 12 WEEKS - NATURALLY GENTLE & SAFE
We are so fortunate to have our dogs bring us joy. And our dogs are lucky to have us, too. We love to shower them with the best love, treats, toys and yes! Even the best bath time experience.
WITH 5 ALL-NATURAL ESSENTIAL OILS WHICH KILL FLEAS & TICKS ON CONTACT
Rich, moisturizing formula with Vitamin E, Lecithin & Lanolin 
Kills and repels fleas & ticks without exposing your pet to the harsh chemicals in traditional flea & tick shampoos.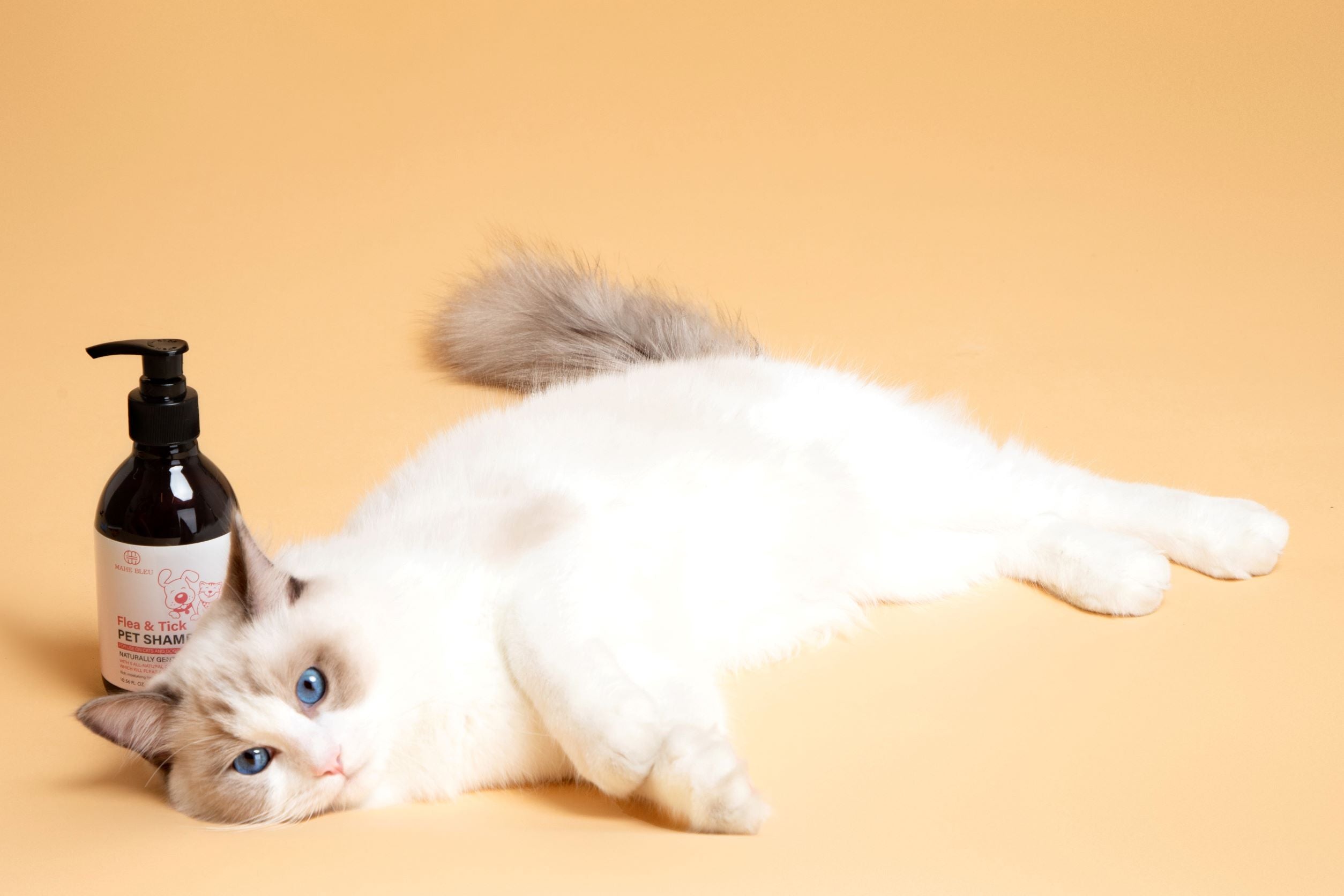 SAFE & EFFECTIVE
ACTIVE INGREDIENTS:
Lemongrass Oil …..….. 1%
Eugenol (Clove Oil) …..….. 0.3%
Cedarwood Oil …..….. 0.2%
Cinnamon oil …..….. 0.5%
Tea Tree oil …..….. 0.35%
Sodium Lauryl Sulfate …..….. 6.1%
INERT INGREDIENTS: …..….. 88.75%
                                                   100.00%
Inert Ingredients: Water, Hydroxpropyl Methycellulose, Glycerin, Sodium Benzoate, Vitamin E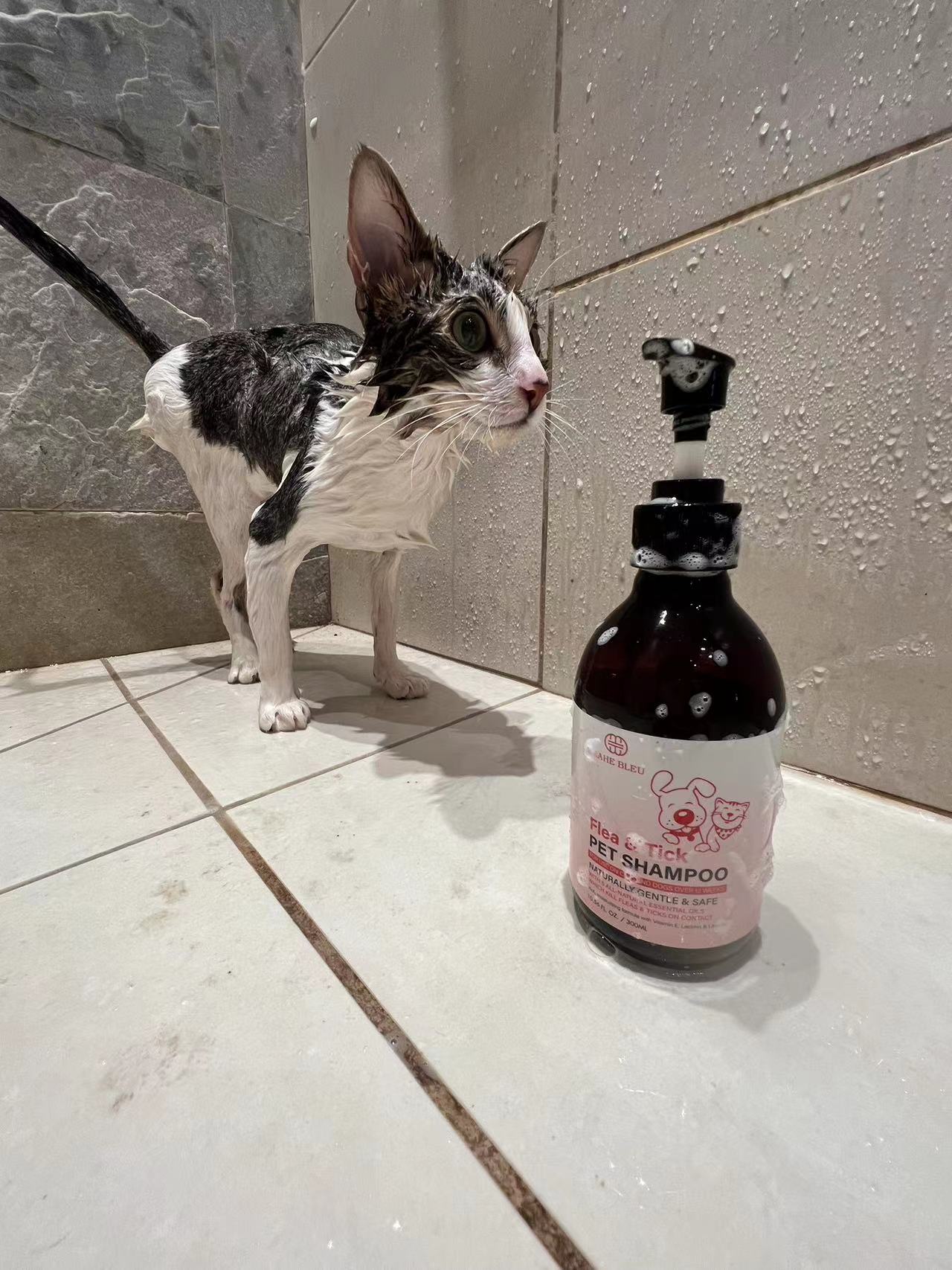 STORAGE: Store in the original container in a cool, dry place, keep out of direct sunlight, at a temperature below 86 ℉ or 30℃.
DIRECTIONS: Wet coat thoroughly. Apply shampoo and work into a rich lather. Allow lather to remain for five minutes, then rinse completely.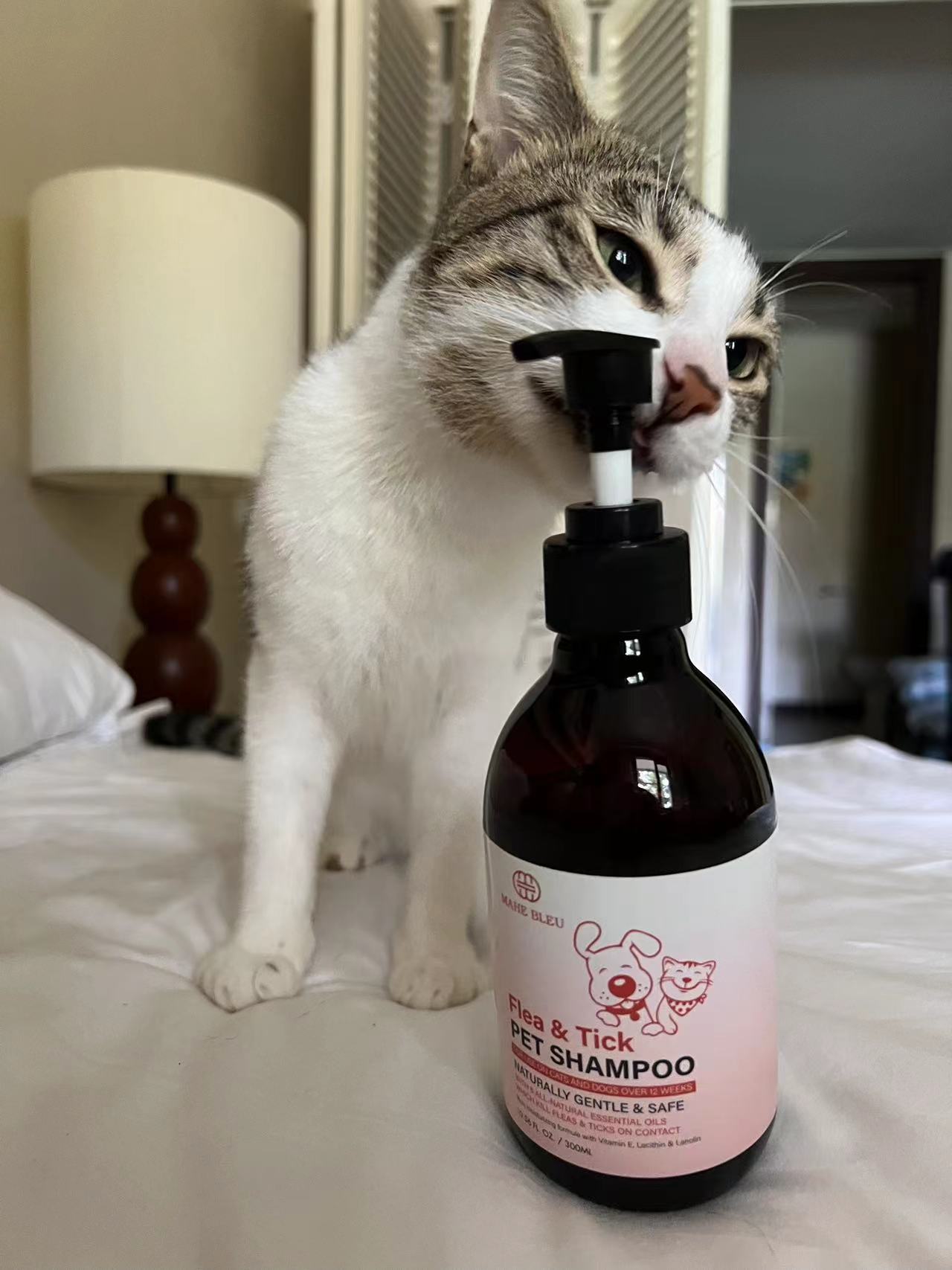 CAUTIONS: Keep out of reach of children. Avoid contact with eyes. Read the package leaflet before using the product.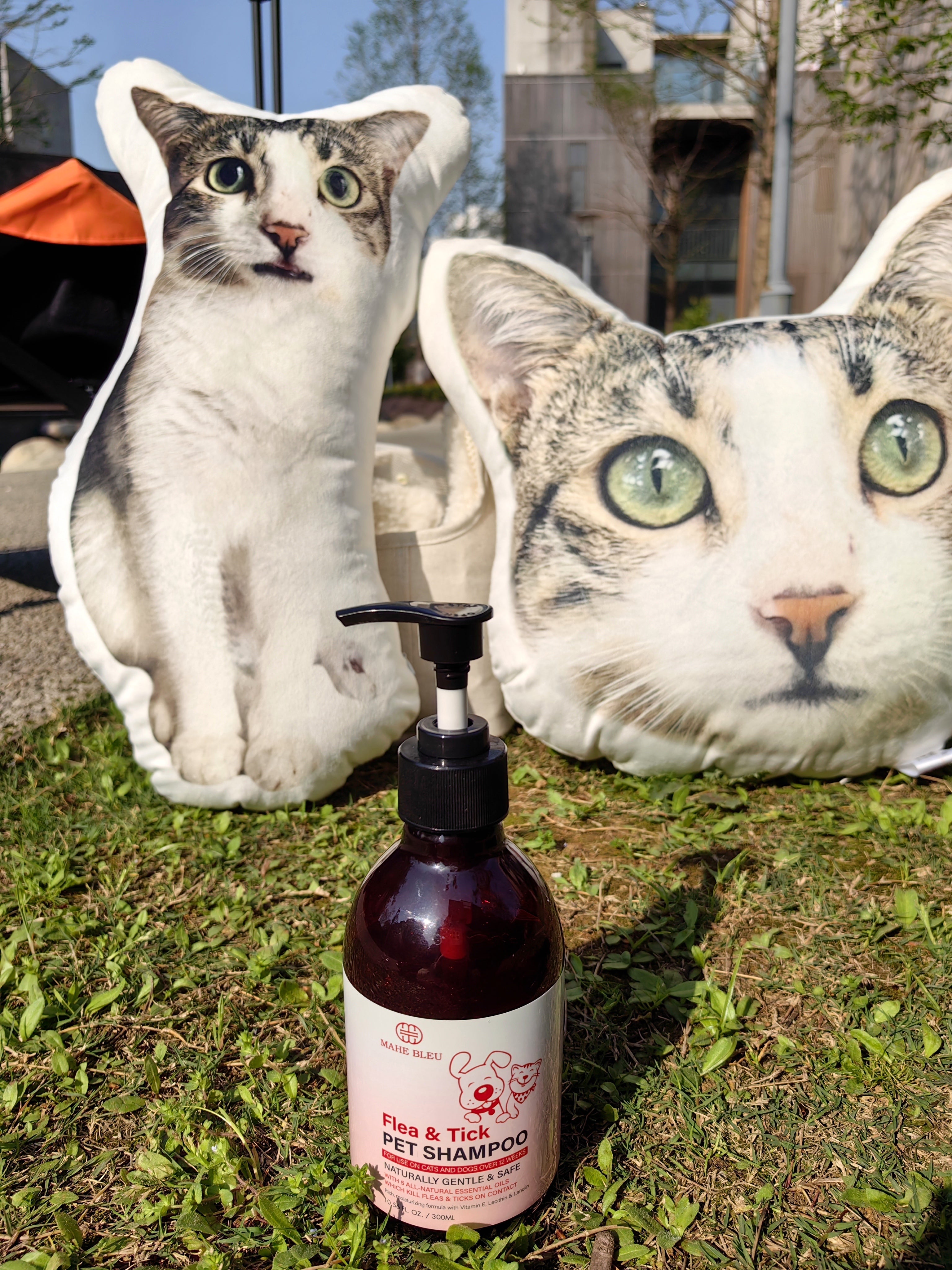 Share
View full details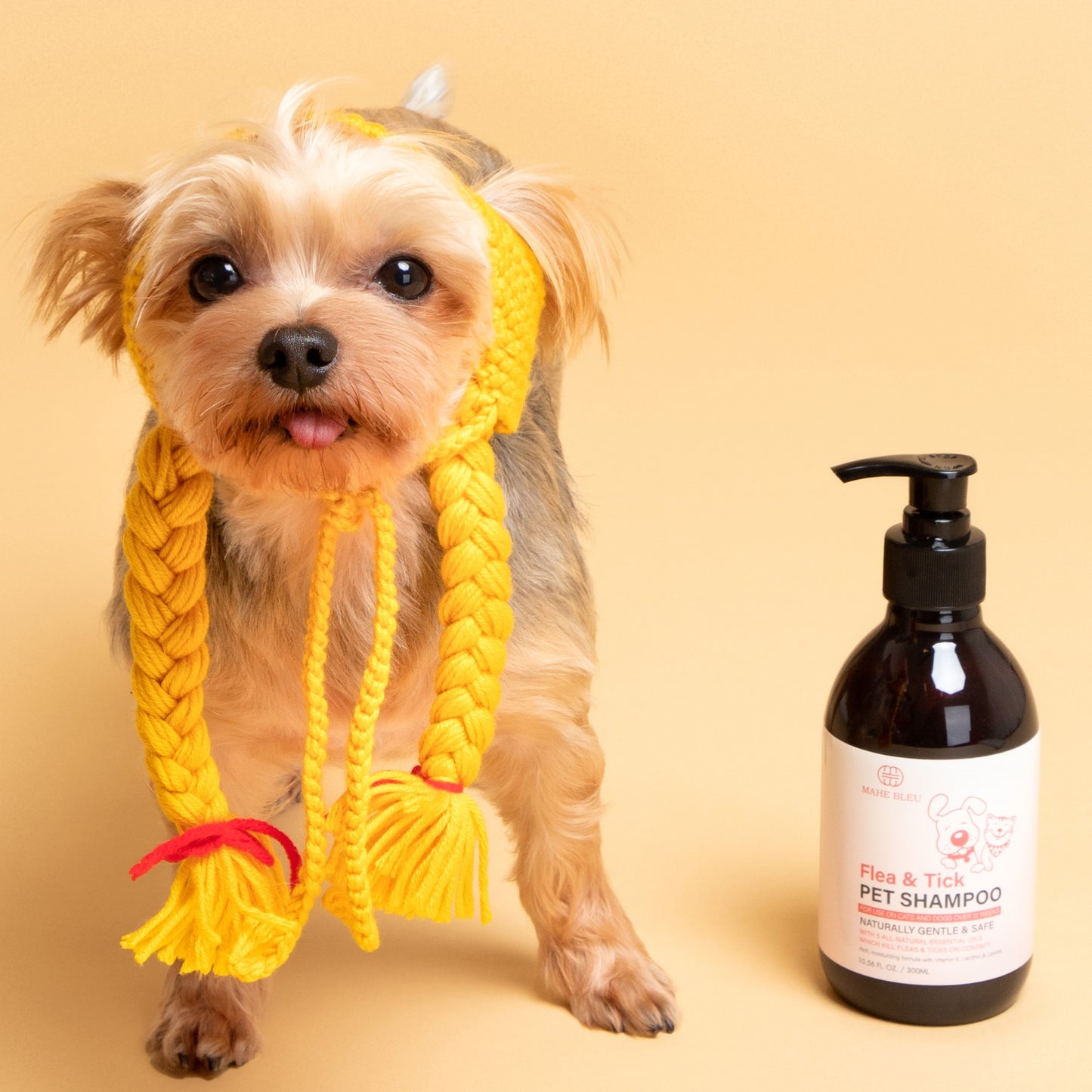 Endless work...
We relentlessly build astonishing products with amazing ingredients at honest prices allowing everyone in the world to enjoy a better life.
Our Logo
The brand name Mahe Bleu was inspired by Mahé Island and Seychelles' infinite sky and ocean. Our graphic logo Coco-de-Mer which was originated in the Seychelles. "M" on the top stands for "Mahé sland", "B" below stands for "Bleu".