Teeth Whitening Powder - Coconut Charcoal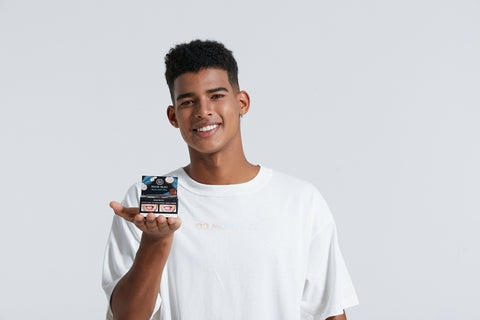 MAHE BLEU ® COCONUT SHELL ACTIVATED CHARCOAL  DENTAL POWDER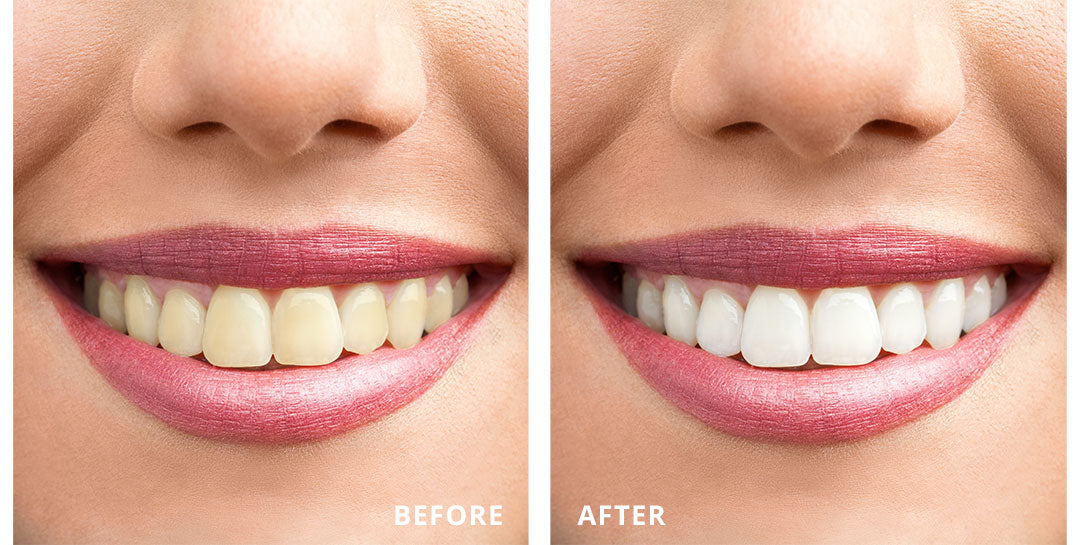 COCONUT SHELL ACTIVATED CHARCOAL
√      Whitens naturally
√      Safe for enamel
√      Removes plaque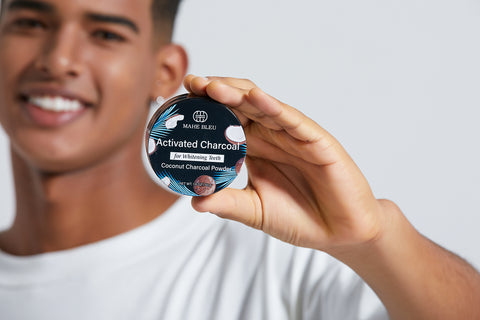 Nothing but:
Coconut oil                                Xylitol
Silica                                 Baking soda
Activated charcoal                  MCT oil
Peppermint oil                   Tea tree oil
That's it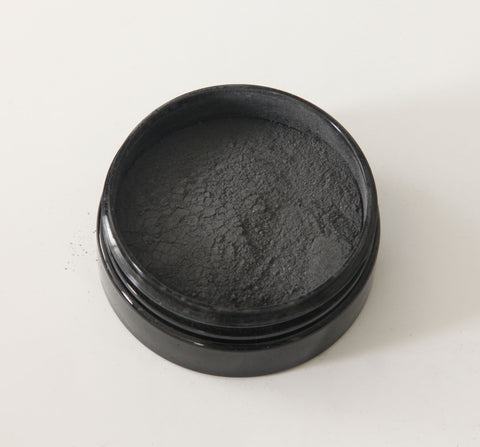 Here's our coconut shell truth: less is more. Crafted with handful of natural ingredients, it has everything your mouth needs for teeth whitening and oral health, the activated charcoal (made from sustainable coconut shell) helps to whiten teeth by removing surface stains, brushing away plaque and fleshing breath naturally. It's a little salty, a little minty, and a whole lot of awesome.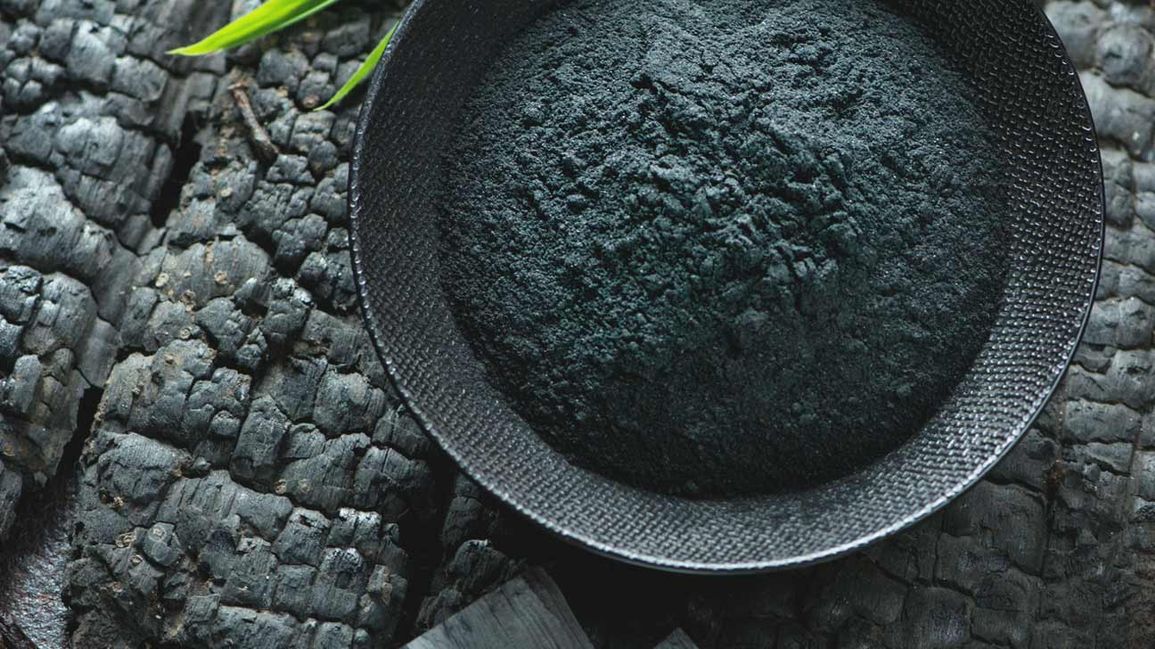 All-natural & organic active ingredients sourced from responsible producers, completely vegan & cruelty free.
No artificial sweeteners. No artificial flavors. No dyes. No fluoride. No SLS/ sulfates.
No parabens. No brainer
INGREDIENTS: Cocos Nucifera (Coconut) Oil, Xylitol, Hydrated Silica, Sodium Bicarbonate (Baking Soda), Charcoal Powder, Caprylic/Capric Triglyceride(MCT Oil), Mentha Piperita (Peppermint) Oil, Melaleuca Alternifolia (Tea Tree) Oil.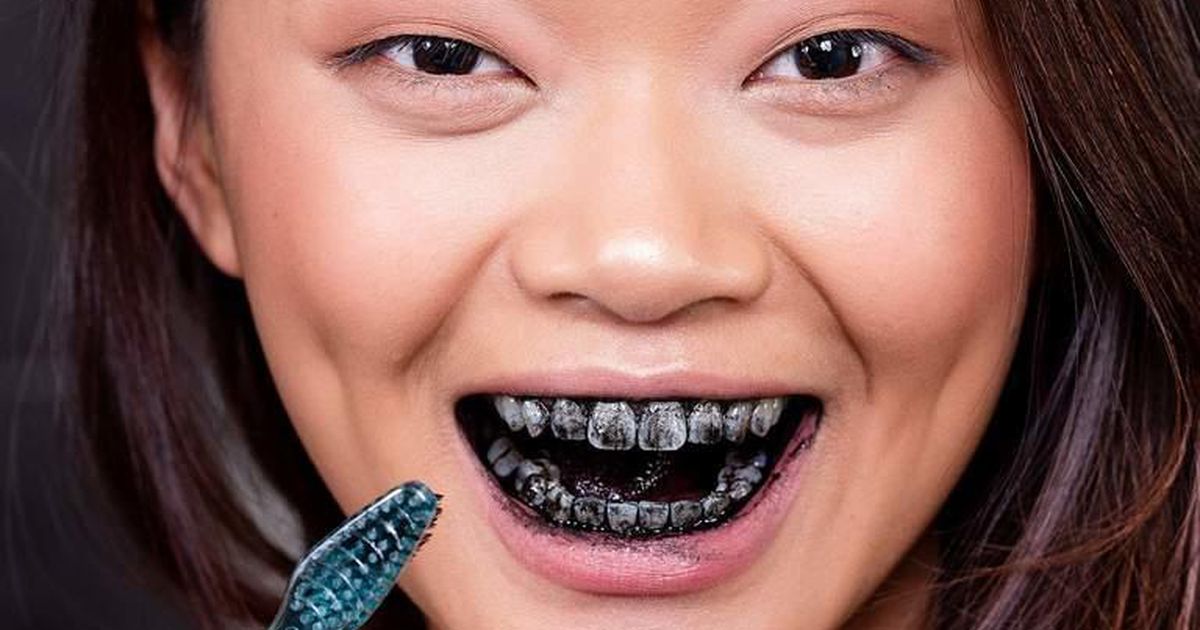 DIRECTIONS: Wet your toothbrush, shake off surplus water and press into the powder. Brush your teeth twice a day.